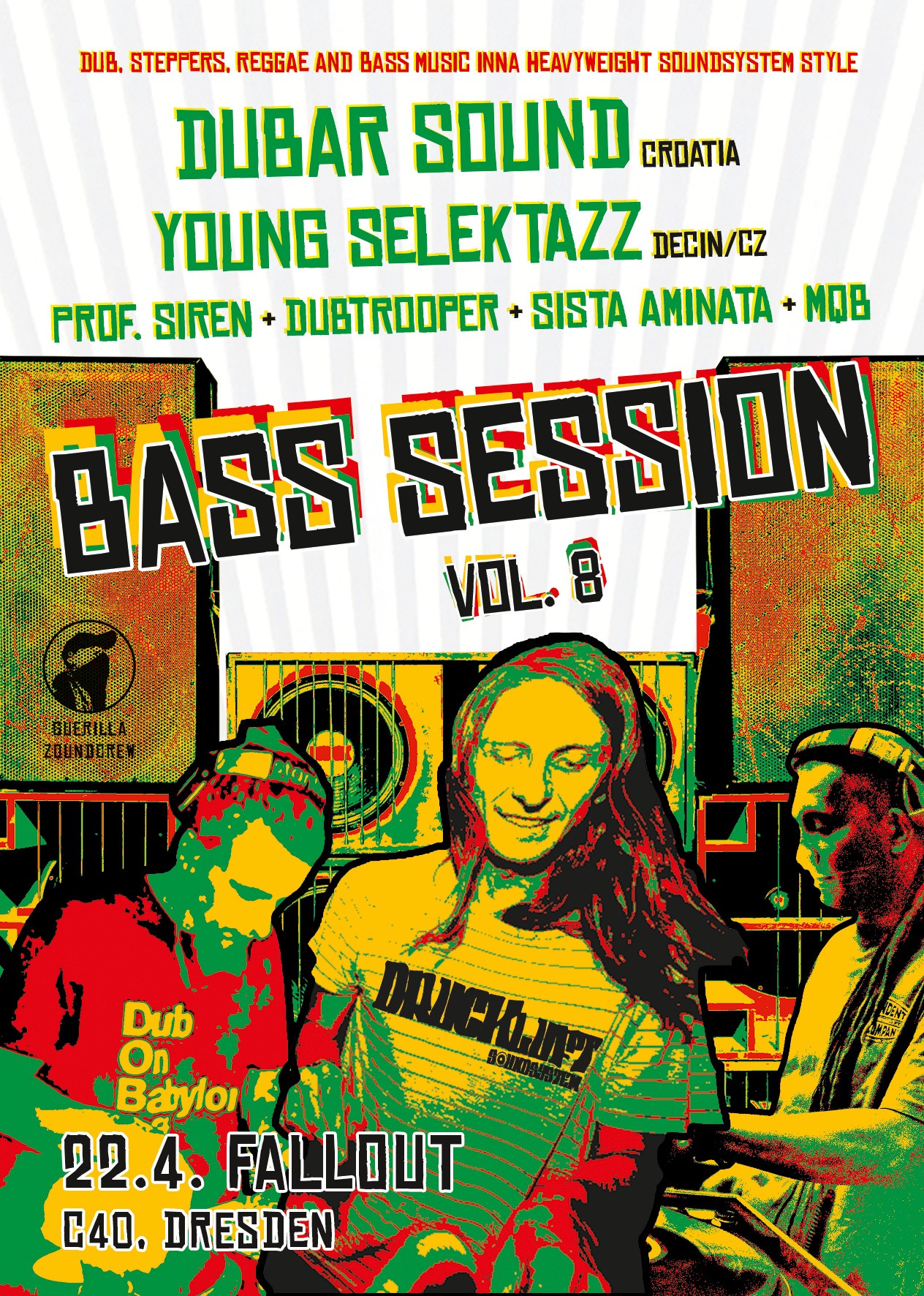 happening on April 22, 2023
Set foot into our old trusty Bassship "MS FALLOUT DRESDEN" and take part in our "International Bass Program", discovering some new planets, each with a different thick bassline atmosphere!
The "International Bass Programm"-Crew consist of a Team of Engineers from Germany, two young but high-ly trained Basspilots from Czech Republic and our Captain from Croatia, who will lead the mission. Come and join our team to see new worlds and hear their sounds!
DUBAR SOUND (HR)
YOUNG SELEKTAZZ (CZ)
ls.
Prof. Siren (Paproota.org – Soundsystem)
Dubtrooper (TWIN SUNS Soundsystem)
Sista Aminata (TWIN SUNS Soundsystem)
MQB