BASS SESSION VOL.9 *OUTDOOR EDITION*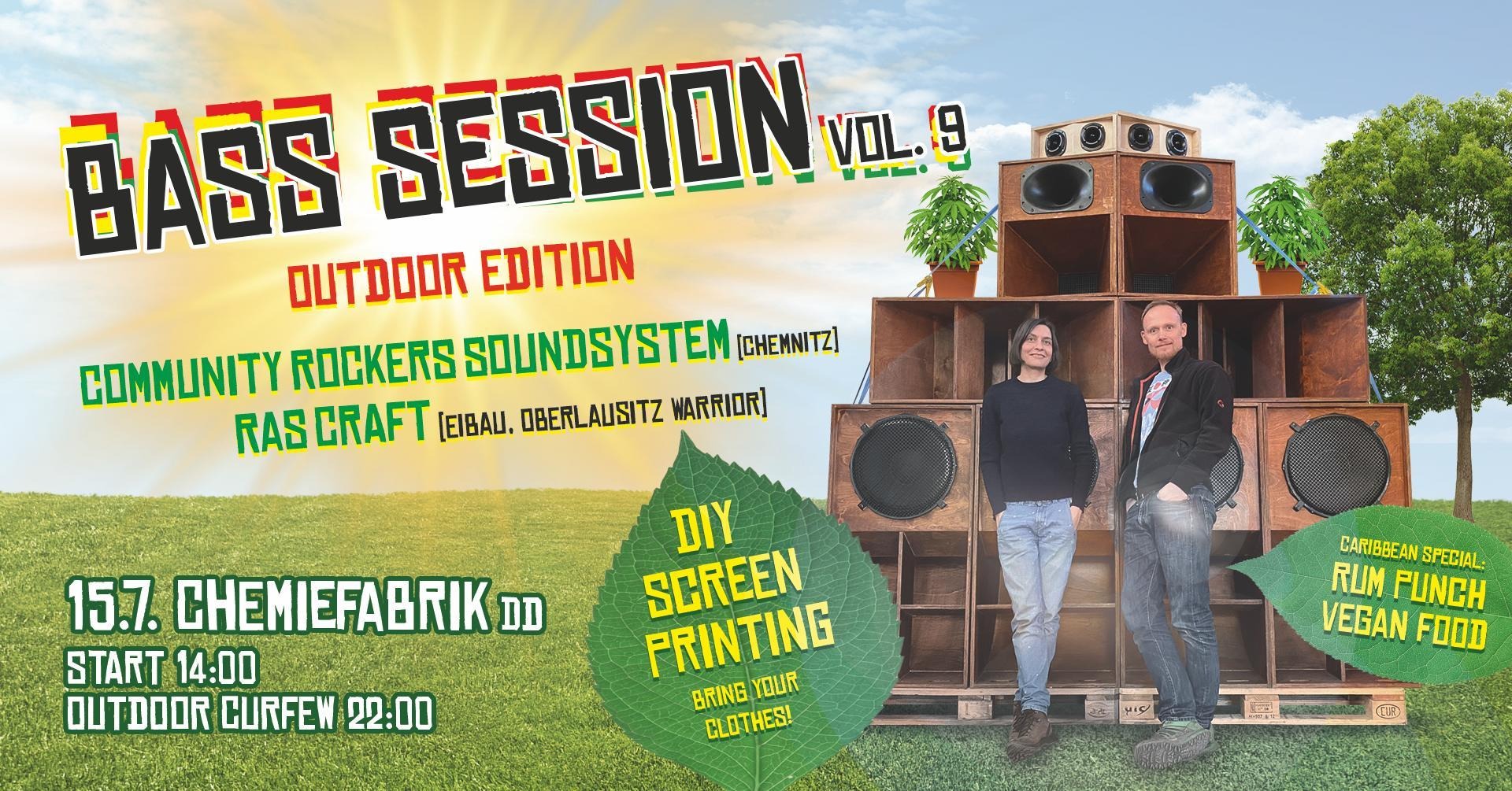 happening on July 15, 2023
powered by COMMUNITY ROCKERS SOUNDSYSTEM
Thanks to the support of the CHEMIEFABRIK we are able to present to you our second outdoor edition! We´re looking forward to a sunny day with massive vibes brought to you by our dear friends from Chemnitz and Eibau.
We´ll have some tasty vegan caribbean food and rum punch, to provide some energy and get you skanking through the day!
If you want to spread the message of DUB on your outfit, bring some shirts or scraps for patches and get active at our D.I.Y-screen printing-base!
!!! Please be aware that it will be a daytime session with a strict curfew at 10pm !!!
(We might continue at the bar without a soundsystem to finish off the evening, depending on everyone´s mood…)
LINE UP:
BASS SESSION CREW: Sista Aminata, Dubtrooper & Prof. Siren
RAS CRAFT (Eibau/ Upper Lusatia)
COMMUNITY ROCKERS SOUNDSYSTEM (Chemnitz)