Będzie Głośno Soundsystem Session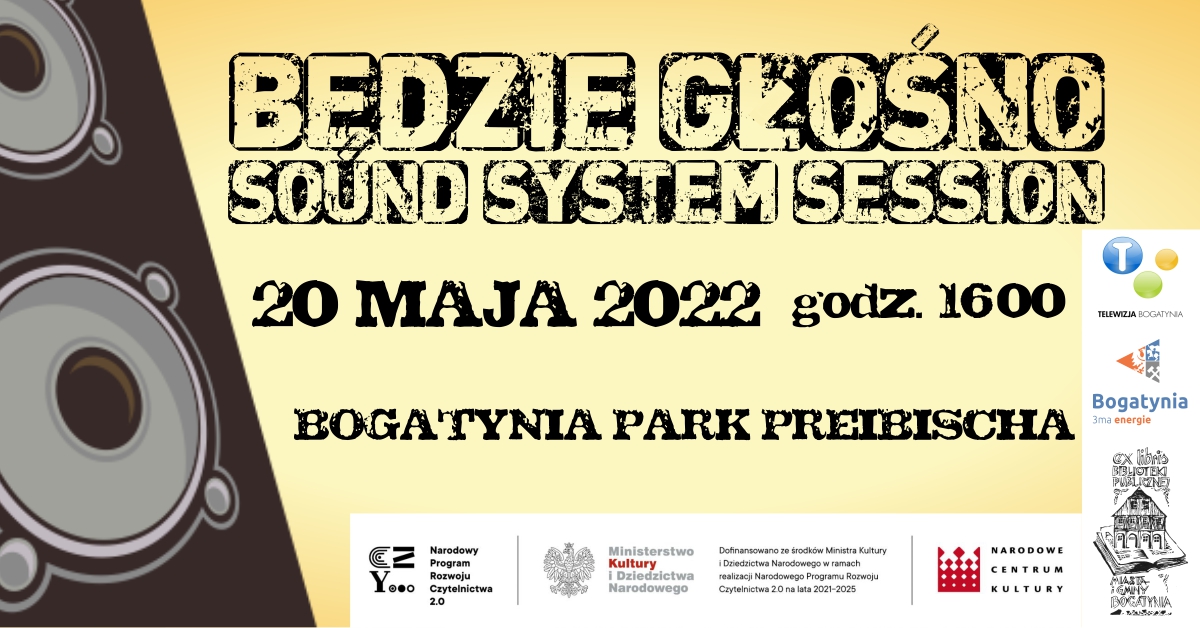 happening on May 20, 2022
There has never been an event like this in Bogatynia! Soundsystem Session in the park with the best local DJs – KRYSTIAN K-JAH WALCZAK (K-Jah Sound), DUSZA (Paproota.org) and BLIZNA TERROR SOUND. It will be loud, it will be dancable and there will be no disco – polo! Come and listen to Caribbean rhythms, Jamaican dub and dancehall.
For the first time in Bogatynia, those you know well, K-Jah and Dusza from Bogatynia, as well as the excellent crew from Pieńsk – Blizna Terror Sound – playing vinyl selection, will play together their sets on one stage. Orson Soundsystem will take care of the sound – it's also a local crew. Come and have fun then! Let dancing in the park to the rhythm of songs carrying a positive message be an excellent form of a therapy for all of us in these difficult times.
Friday, May 20, 2022;
Bogatynia, Preibisch Park (behind to the library);
starts at 4 PM;
free entrance.