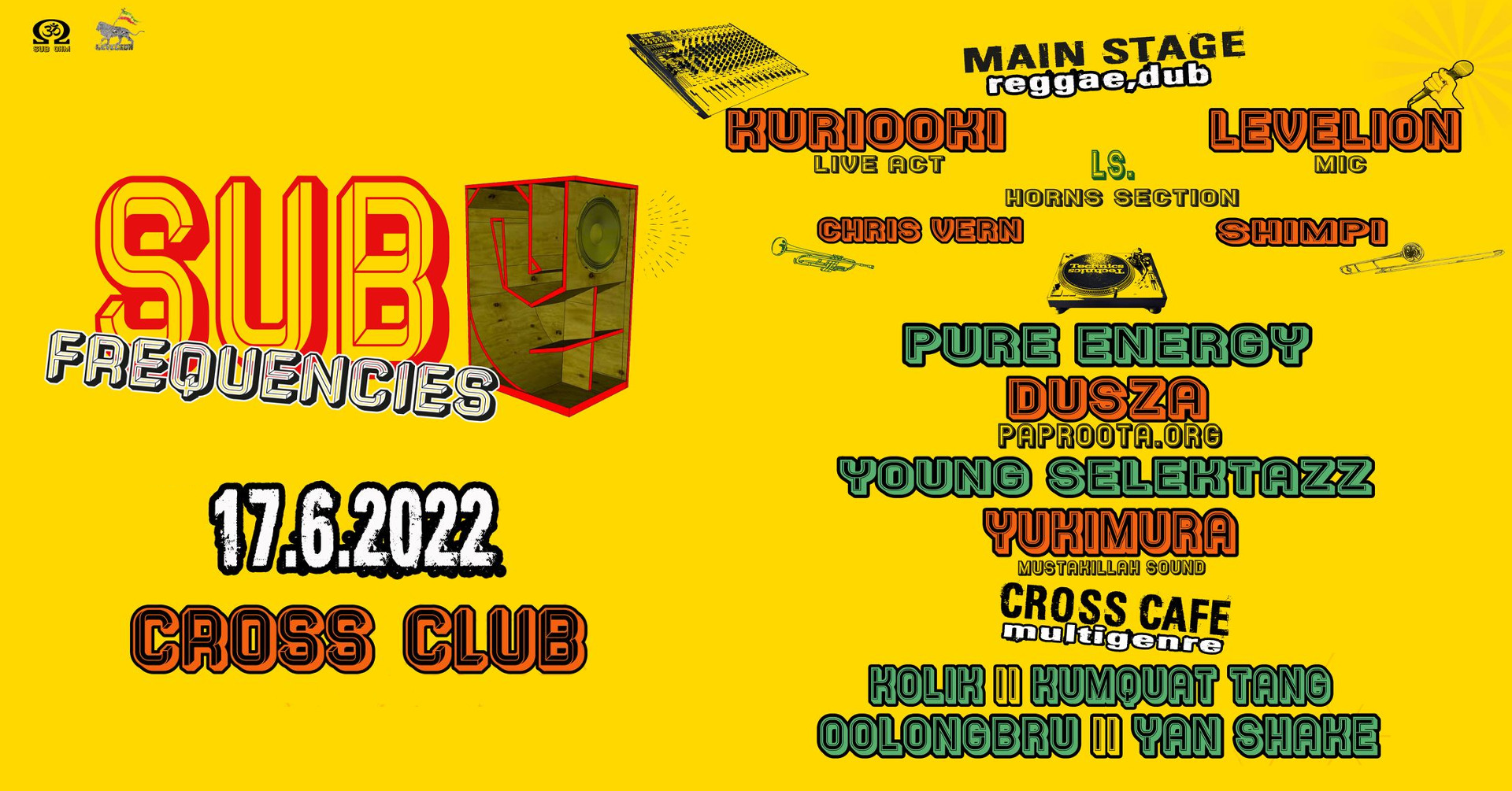 happening on June 17, 2022
Sub Frequencies is an underground gathering around sub-bass frequency and with a primary focus on dub music. You can look forward to 3 stages full of quality music and a packed line-up. Starting off with multi-genre in the garden, then it's going to straighten into a dubby way on the main stage and at the same time there will be a proper load of heavyweight dub in the underground!
And since it's all organized by SUB-OHM records, the whole night will revolve around the future release of the first vinyl on this label, a record co-created by German producer Kuriooki and Czech singjay LeveLion. Together they will present a live dub showcase with the support of two great brass enthusiasts – Shimpi and Chris Vern. The whole lineup will be rounded out by djs and selectors with heavy hitting tunes!